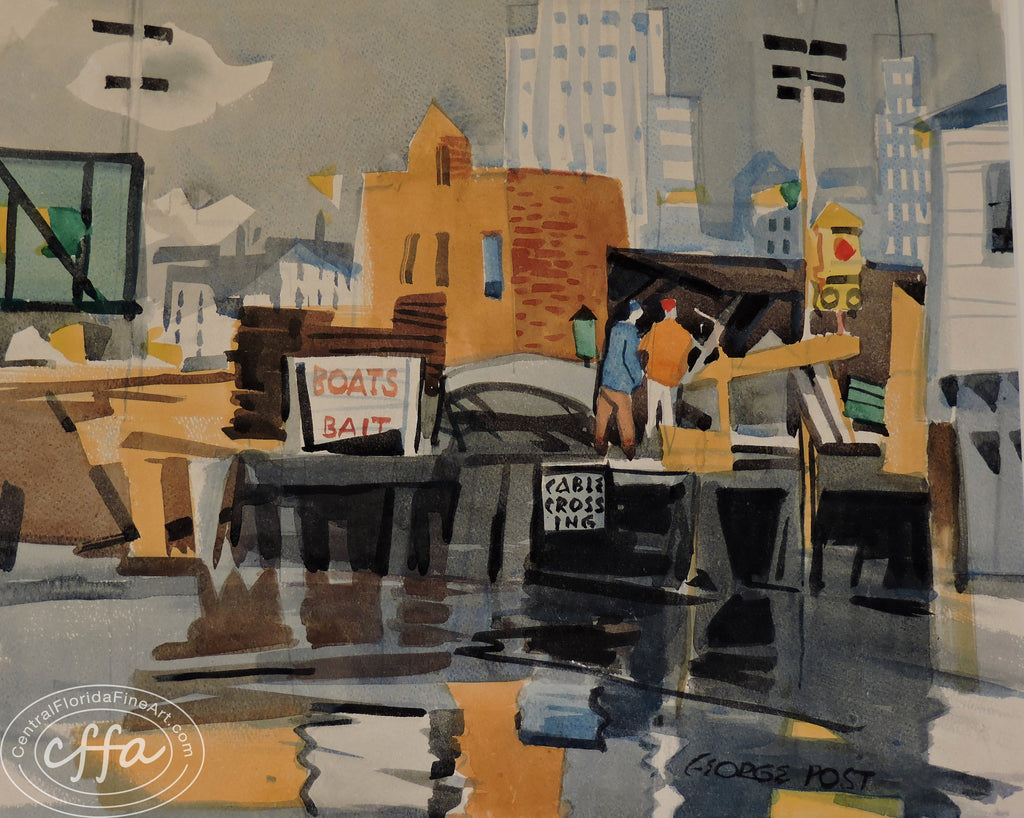 George Post
S.F. Urban Landscape 4th Street Channel
15 x 17.5 watercolor
Signed lower right, painted 1957, date obtained from John Moran auction catalog which is provided with painting.
Included with this painting is Tom Hoffmans book WATERCOLOR PAINTING A Comprehensive Approach to Mastering the Medium, this painting is on page 34.
Back to California Watercolor Collection